FAQ's
Its my dogs first time in a Kennels will you text me to let me know how its going?
Yes, if you wish you can receive updates
Do you offer a collection and delivery service? Yes, please ring for details and availability
What are Kildare Kennels operating hours? We open every day Monday - Saturday 9am - 6.30pm, Sunday's 9am - 1pm only. We close on Christmas Day, St. Stephens Day and new years day. As Kildare Kennels is located from our family home opening hours are strictly adhered to and we ask customers to respect our privacy outside of our opening hours
Will my dogs' be exercised? Yes, all dogs' are walked daily weather permitting! and there are large, secure outdoor play areas where your dogs' are exercised throughout the day
Do you provide food and bedding? Yes, we provide dry and canned food, but if you wish to provide your own so as not to change your dog's diet you are more than welcome. You may also bring any bedding and toys that will make your pet feel at home
How large are the individual kennels? Our kennels were upgraded and each unit was built above average standards, our units are 8ftx12ft aprox which allows large family of dog's to share comfortably
Do Kildare Kennels board Puppies? Yes, Puppies over 12 weeks can be boarded once they have received their full vaccinations.All adult dogs & puppies must have the kennel cough vaccination 7 to 10 days before entering the boarding kennels
Do all dogs' boarding at the Kennels have to have a vaccination card? Yes, all owners must produce a current vaccination card, your dog will not be admitted to our kennels without one so it is important to remember to bring this!
Does my Dog have access to water? Yes, water is very important and fresh water is always' available
Is there a vet on call? Yes, Kildare Kennels has a vet on call should the need arise a vet will be called out to the Kennels. Any fee's incurred are at the owners expense
My dog is on medication can you administer it? Yes, but please discuss this when booking. There is no extra charge for this service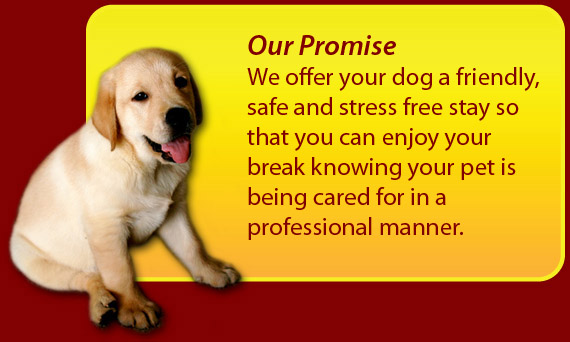 boarding kennels, dublin boarding kennels, meath Kennels, Offaly Kennels